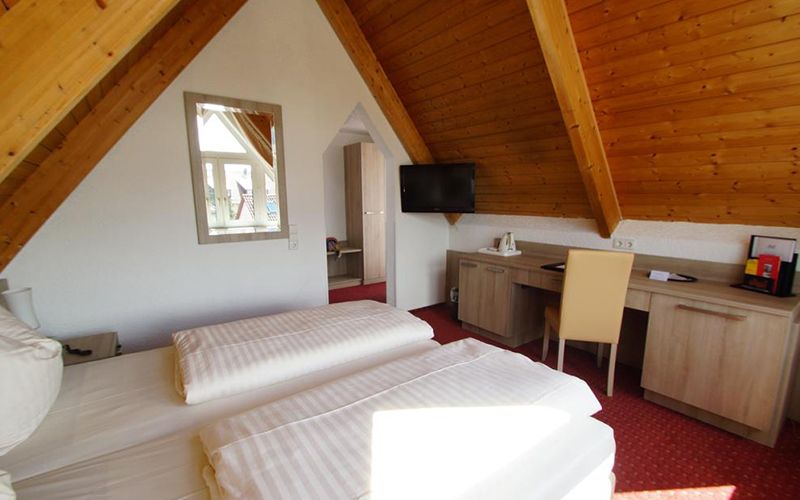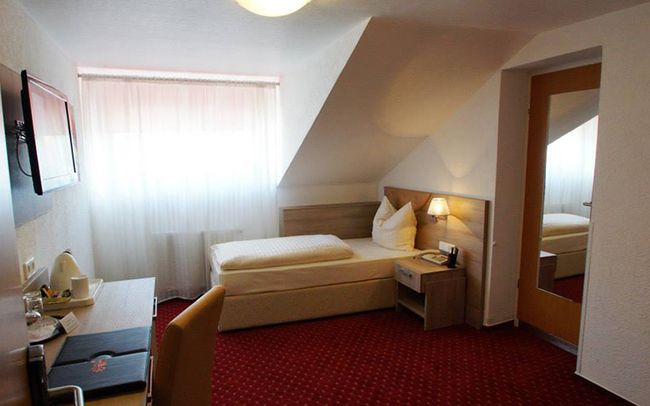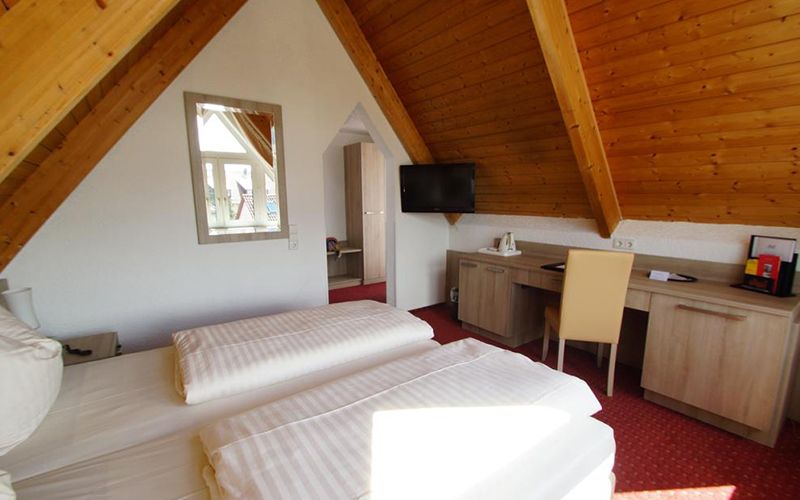 Rooms
Just relaxe!
Our  rooms are very comfortably furnished with bath / shower and WC, desk, telephone, flat screen TV, mini bar, coffee station and wireless Internet access.
Do they have requests, please do not hesitate to share them with us. Our service staff will provide you with advice and assistance.
Mattress size
100cm x 200cm (single room)
2 x 90cm x 200cm (double room)
Appartments
Good living up to 35sqm:

The alternative to a hotel or to own home on time with competent and reliable reception service, breakfast and restaurant at attractive rates. Our apartments are furnished with shower, toilet, TV, telephone, internet and fax connection and a kitchenette (sink, stove, refrigerator, cabinets – kitchen utensils will be provided).
Entertainment
Horticulture
Let us introduce you to our stylishly landscaped garden economy into the world of the local delicacies. Simply meet friends or festive feast with the family in the garden, everything is possible.